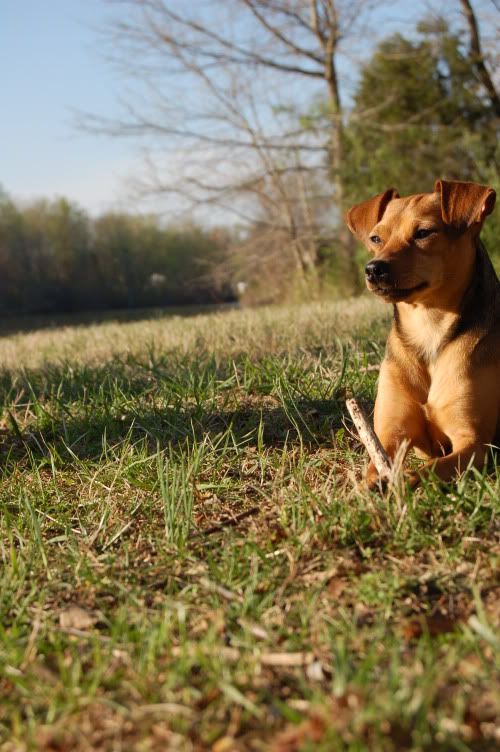 My dog Sandy was enjoying the sunshine in the park on Wednesday. :-)
And just for a lil' extra sum' sum':
I think the phrase "shrieking with laughter" was coined from my laugh. I can't help it, but sometimes something is so funny that first I shriek, and then I just blast with laughter. I love to laugh, and I generally think most things are funny.
So when Sandy presented me with a dead fish Wednesday, I was rolling. She dug it up at the park (I finally had an afternoon off!), and she trotted over to me with it in her mouth. I could tell she was very proud. She was practically smiling as she was holding it in her mouth. I just shrieked with laughter. I'm sure the fishermen nearby really appreciated that. And then I couldnt' stop laughing because Sandy was just prancing around the fish. I was laughing so hard that I missed the picture.